Designer: Henning Poehl
Illustrations: Markus Bülow
Player: 3 – 5 persons
Time: ca. 90 min
Age: 16+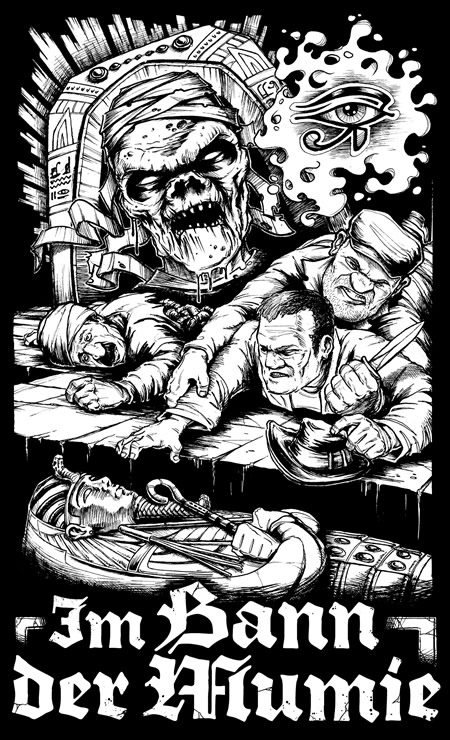 Hunt for the lost treasures of the forever damned in the valley of dead Pharoaohs. Nobody has ever escaped the fatal curse of the mummy. Greedy tomb robbers should never forget what dwells in the depths of hell. Unspeakable horrors lurk hidden in the sand here.
Can you already feel the spell of the mummy enveloping you? Can you escape it?

And can you learn enough to escape the next curse?
"The Curse of the Mummy" is an exciting game where one player assumes the role of the mummy, and tries to prevent the others from plundering its treasures.
You can buy the game here in our Shop (German).
If you don't understand German, order our games here using our contact form. We will tell you the shiping costs to your country and the costs of the game.