Carta Nostra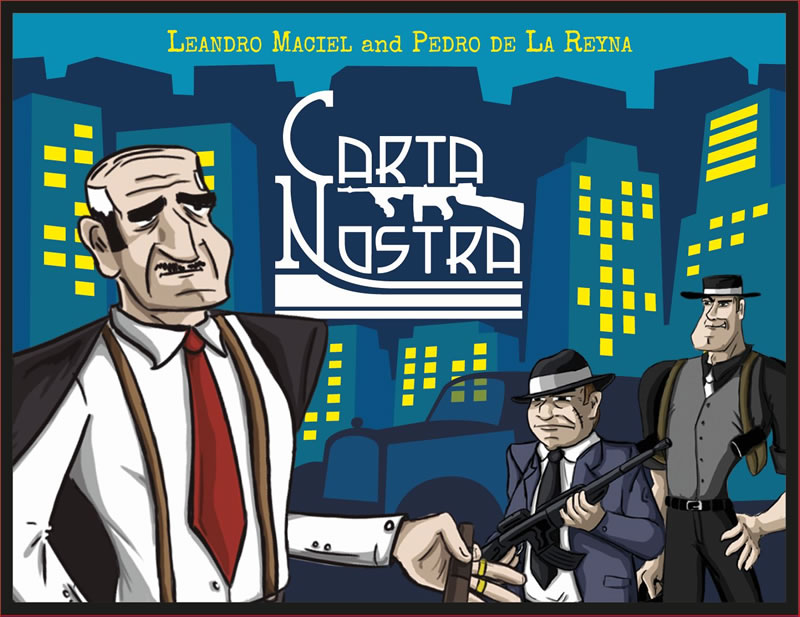 Game Designer: Leandro Maciel & Pedro Matavelli Reina
Illustration: Tiago Barra
Editor: Henning Poehl
Players: 2 – 8 persons
Playing time: 20 minutes
Age: 12+
The death of the great Don Brocco has left a power vacuum.
Now all the Mafia families in the city are fighting for supremacy.
Which family will control crime in the city in the future?
You're one of those families and your goal is to become the most
influential dynasty in the city.
Carta Nostra is a fast played game with simple rules.
Contents:
100 play cards: 20 cards each from 5 different Mafiosi (Caporegime, Don, Consigliere, Hitman und Schmuggler).
10 player-aid cards with German and English rules.
The game will be released on 25.10.2018 for Spiel'18 (the big game fare in Essen).
The game will be presented in Hall 3, booth J100.
THE GAME IS STILL IN PRODUCTION AND CAN BE PRE-ORDERED DURING THIS TIME HERE AT A SPECIAL PRICE.