One for One
Game-Desinger: Weilburger Seven
Illustration: Marcel-André Casasola Merkle
Player: 4 Personen
Age: 10+
Playin time: ~ 20 min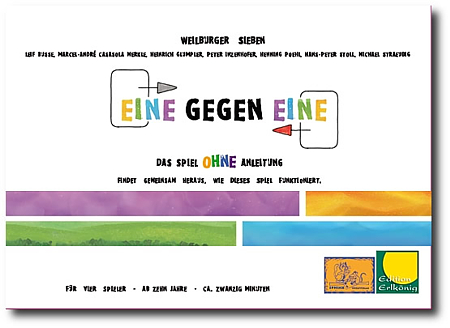 This is a unique game – the only thing that we can tell you here:
It is a "Spiel ohne Anleitung", that means: It is a game with no rulebook.
Therefore we can't tell you the rules here – that's part of the gaming experience.
By the way … we have a few translated games in stock!
The text on the material is translated with stickers affixed for you by hand (from one of the game-disigner itself).
Material of the game: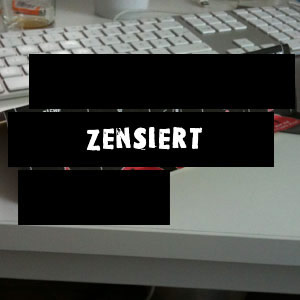 Unfortunately, a clear view on the play material, would betray too much.
You can buy the game here in our Shop (German).
If you don't understand German, order our games here using our contact form.
We will tell you the shiping costs to your country and the costs of the game.